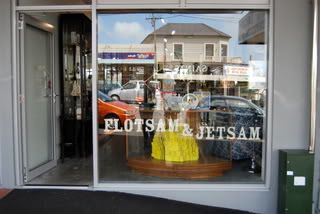 This super cute store on Richmond Rd in Grey Lynn, set up by the former owner of Agnes Curran, is my favourite knick knack shop in Auckland. Named Flotsam and Jetsam (meaning ships' goods which are lost at sea), it's a treasure trove filled with exciting odds and ends and bits and pieces. I spent a long time photographing anything that caught my eye - which was pretty much everything in the store.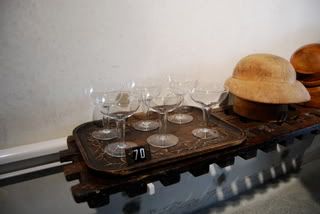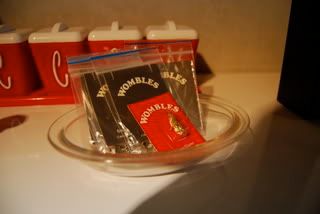 These brightly coloured Jielde lamps are French factory lights from the 1950s. I love them - they remind me of skinny old men with back problems. They come in 3 sizes and various colours.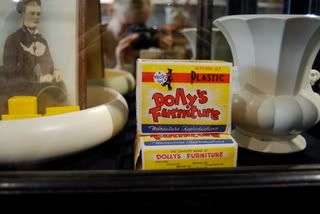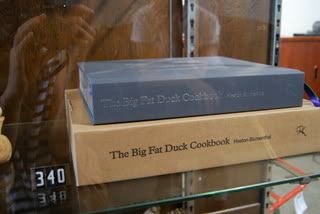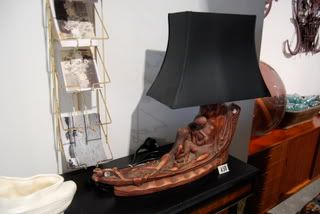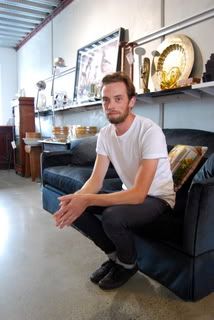 Johnny, the handsome shop boy.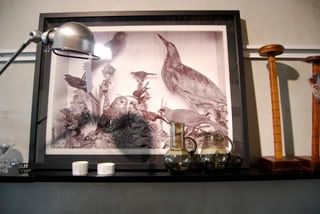 I asked Johnny if there were any interesting stories behind the goodies in the store. He told me that Cameron (the proprietor) bought a cabinet from Auckland museum and found these bird photos which had slipped down the back of it. He saw their potential, blew them up and had them framed.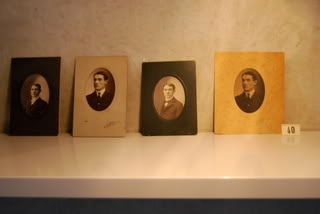 Neeeeeeeeeiiiiiiggggghhhhhhhhhhh!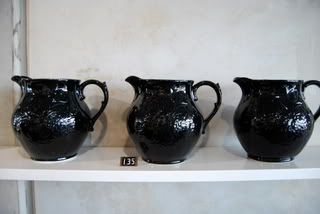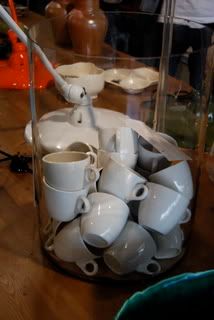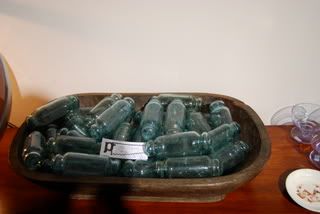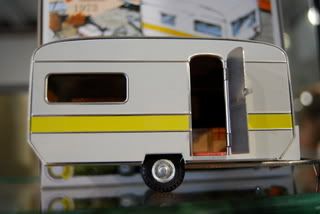 I love this toy caravan which has a fully equipped miniature kitchen inside it.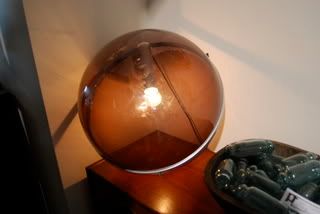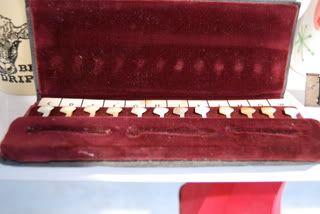 These false teeth were used by dentists last century. They'd hold them up against the patients' own teeth to see just how rotten they were. Each letter is a different shade ranging from pristine white to poo brown.




Not everything in the store is vintage. These tinfoil coated trophies are designed by Judy Darragh. I would love to own the set of them; they remind me of the cup I got when I won a tennis match in second form (the only one I ever got).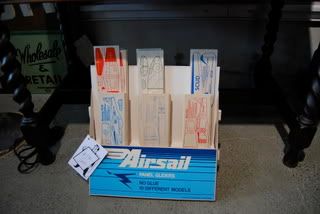 These cut-out balsa wood planes only cost $2 each and have been a huge hit. These are the last ones. The guy who makes them stopped producing them because he was no longer able to buy the pretty water-based paints and didn't want to switch to oil-based. Who knew toy-makers were so principled?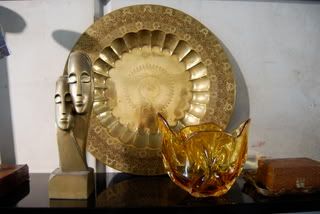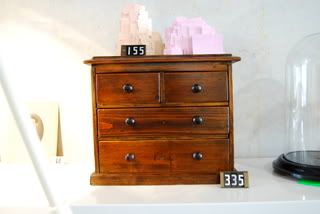 You can't really see the Ruth Thomas Edmond sculptures in this photo, but they are what look like cardboard clusters of buildings sitting on top of the mini chest of drawers. They're scattered all around the shop in different colours, shapes and sizes.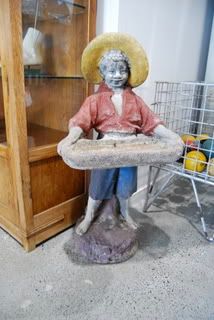 Flotsam and Jetsam
168 Richmond Road Grey Lynn Auckland
shop@flotsamandjetsam.co.nz
www.flotsamandjetsam.co.nz