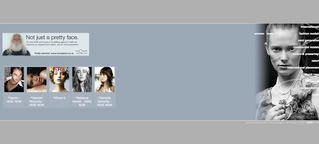 Nova website screengrab
Rumours are flying around hard and fast about the sale of one of New Zealand's top five modelling agencies,
Nova Models
, established by ex-model Caroline Barron in the 90s, and I think I might have just discovered who's bought it. According to industry insiders, Nova has been on the market for the past three years or so. If what I'm reading on the New Zealand Companies Register is correct,
Clyne Management
director Kim Larking and agency manager Marama Nicholas appear to have decided to take the plunge and snap it up.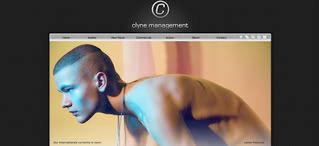 Clyne Website screengrab

According to the NZ Companies website, a company named Nova Limited was incorporated on 16 February 09, with a total of 100 shares established; 99 allocated to Marama Nicholas, and the remaining one share allocated to Kim Larking. When contacted for a statement about the purchase and the new company incorporation, both Nicholas and Larking declined to comment. Nova Models' director Caroline Barron has also declined to comment at this stage.

Clyne is the longest running of the five largest New Zealand modelling agencies, opening its doors in 1991. Over the past 18 years the agency has developed and managed several extremely high profile faces including NZ supermodel Kylie Bax, former models.com top 10 male model Nick Bryant, and more recently emerging faces Karla Devine, Georgia Fowler and Michael Whittaker.

Nova opened a decade ago and has been responsible for the success of models such as Grace Hobson, top male model Ryan Cooper, and more recently rising star Olivia O'Driscoll.

If the sale has taken place, presumably the models at Nova will go over to Clyne when the changeover takes place. That said, I am not aware of whether or not Nova would be merging with Clyne, or staying open independently but managed by Clyne, or if Caroline Barron would be staying on as a salaried agency director at Nova.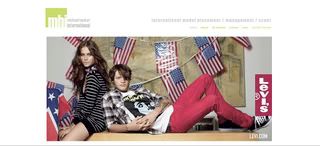 MHI website screengrab

One notable difference between the two agencies is in regards to international placement. Nova (along with Red Eleven, August, Vanity Walk and AliMcD), use the services of Michael Hooker International in securing overseas placement for their models. Clyne look after international placement for their models in-house. So the question must be asked: if the Nova Models went over to Clyne in the transition, what would happen to their contracts with Michael Hooker International? When contacted for a statement, Michael Hooker International declined to comment on the sale of Nova or on what will happen to the models they represent if they went to Clyne.

If Clyne does indeed absorb Nova into its fold, one thing is certain: one hell of a New Zealand super agency will have just been created.