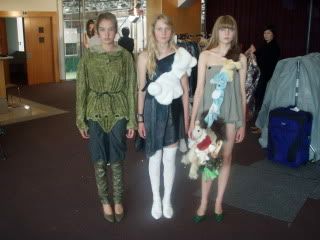 Soft toys and cod flaps from Emma Joelson, Sweden.


Japanese inspired proportions from Glen Yungnickel, Auckland. Bit of Junya, a bit of Yohji. The model on the right is 16 years old and has been working for a month. I can see him on the European catwalks within two years. Watch this space.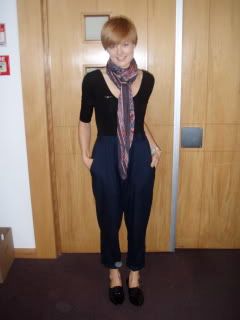 Abby Foy, Auckland.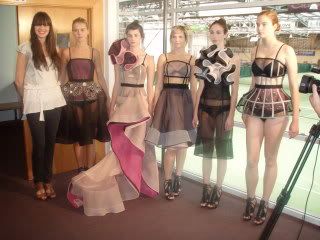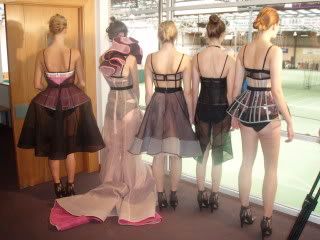 Hoop skirts and knickers by Sarah Schofield, Melbourne.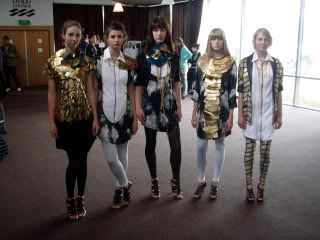 Egyptian gold by Meg Gallagher, Dunedin.




The weird?